Special Purpose Column
SFC Column Hardware (Metal-to-metal tough sealing column)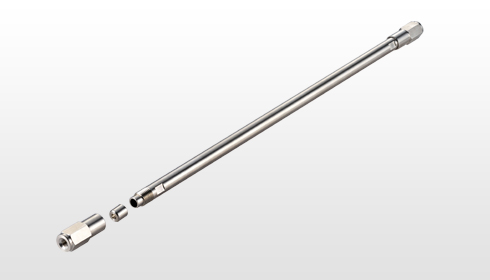 Metal-to-Metal Tough sealing Column is specialised for SFC (Supercritical Fluid Chromatography).
The column is threaded-type column hardware, which is designed with only stainless-steel metal components including sealings.
Its specially designed avoiding any resin components for higher heat and pressure-resistance for SFC stable measurements.
Specifications
■Metal-Touch Column Hardware For SFC
ID(mm)
※2.1
※3
4.6
Length(mm)
50・100・150
Frit(μm)
0.5・1・2
※BTO
Bioinert Column Hardware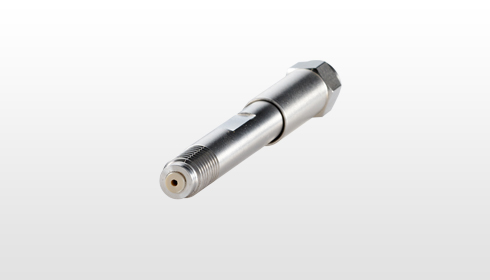 Our Dual-tube with PEEK and stainless-steel stand for high pressure use for HPLC applications.
The Dual-tube combines the strength of stainless-steel with Biocompatible of PEEK, it provides much higher pressure-tightness than ordinally PEEK columns.
This is also suitable for Metal-to-metal tough sealing column system.
Specifications
■Bioinert Column Hardware
ID(mm)
0.5
1
2.1
Length(mm)
50・100・150
Frit(μm)
0.5・1・2
Cartridge Column Hardware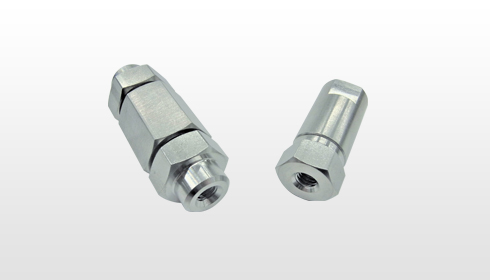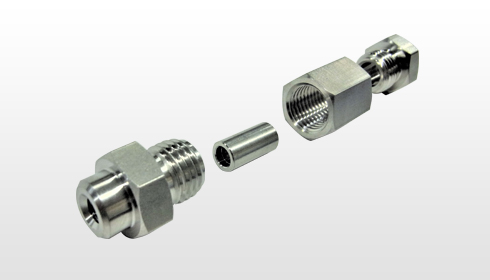 Specifications
■Cartridge Column Hardware
Series
ID4.0mm×10mmL
ID2.0mm×3.0mmL
Frit(μm)
2
関連商品(Related Products)